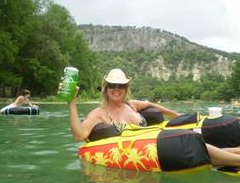 Our Margarita Mix Kit is equipped to handle any situation at the pool, on the boat or at the beach. It works great for travel and tailgating and campers love it.
It includes (2) packages of our original great tasting low calorie powdered margarita mix, (1) Jose Cuervo margarita Salt Sombrero and (1) Margarita Shack Mixing Bottle.
Our mission has always been to provide a consistent and convenient way to make margaritas on the go.
Our Margarita Mix Kit & our margarita recipe makes mixing great tasting low calorie margaritas wherever your margarita adventure takes you.
Give our kit it a try, we guarantee you'll like it!